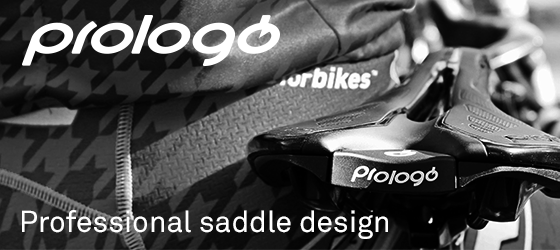 Prologo is a technical brand expert in sport cycling saddles. They utilise new materials, technologies and concepts for high performance saddles which are used by some of the leading athletes on the world stage.
Created in 2007 by Salvatore Truglio, he observed that saddle design had remained the same for years, by aligning closely with new technologies in motorsport and keeping the focus on technology their first saddle was a success. In 2009 they introduced their Connect Power Control (CPC) technology to their saddle range, adopted from use in F1 which is now incredibly successful. A range of professional riders have advised on saddle design, including Bradley Wiggins, Alberto Contador and Fabian Cancellara, with world tours as the test of quality, and they perform excellently.
Prologo specialises in manufacturing a large number of saddles. Each saddle is based on one of their core models (Nago, Zero, Scratch, Kappa, TGale), and incorporates any combination of their propriety technologies, allowing the rider to choose their perfect saddle.